At least it is in Rjukan, the little town at the bottom of the narrow valley where the sun is gone for months of the year. This the town world famous for erecting a giant, computer controlled mirror at the top of a mountain to reflect the sun's rays to the city square.
This Saturday they celebrated the Return of the Sun Fest, and yee and haw how the sun co-operated.
This be Old Mama Viking with Little Viking and Little Viking Sister enjoying themselves.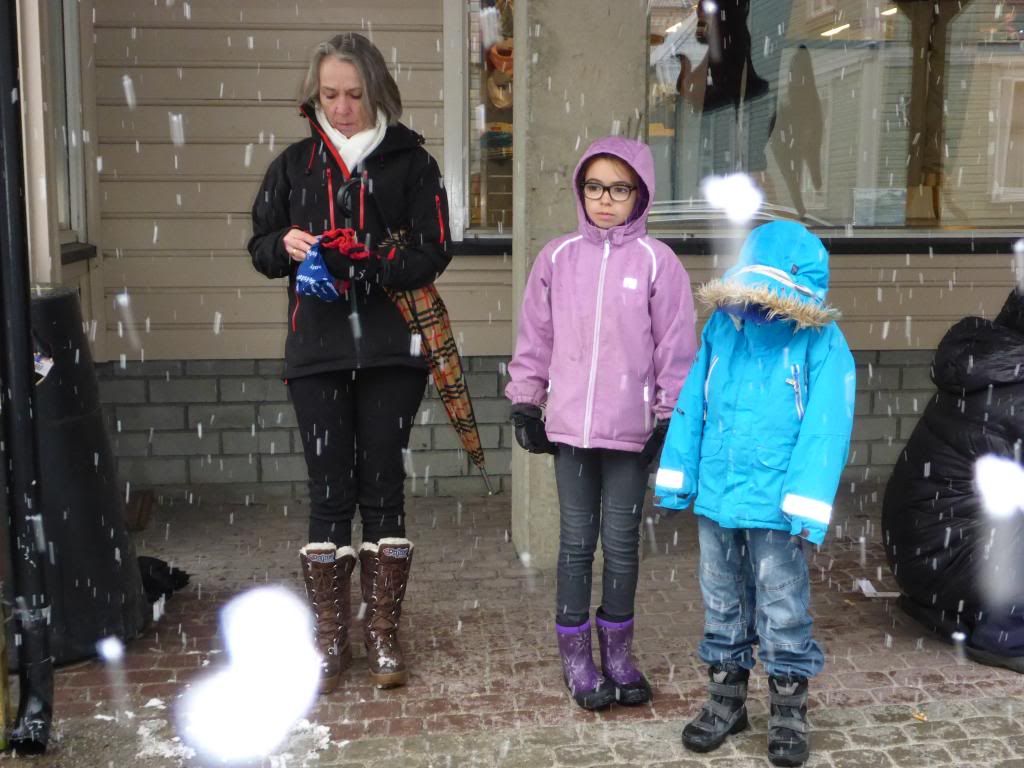 And here's Old Papa Viking standing in.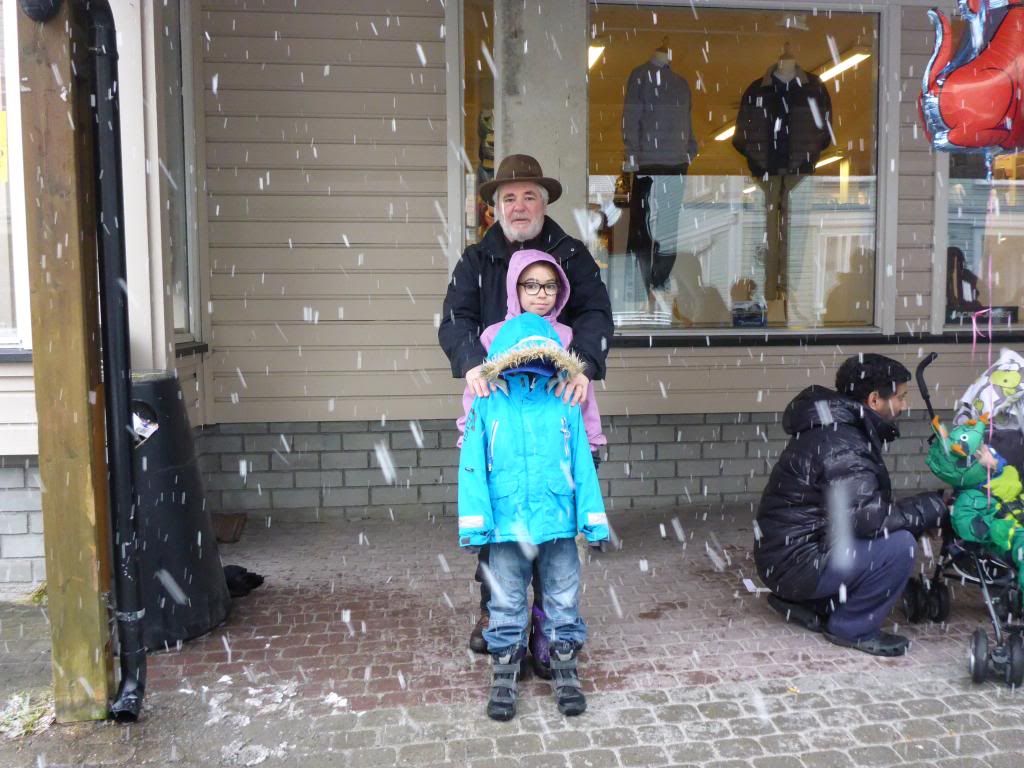 To celebrate the Sun one needs a band to play Samba, this be it.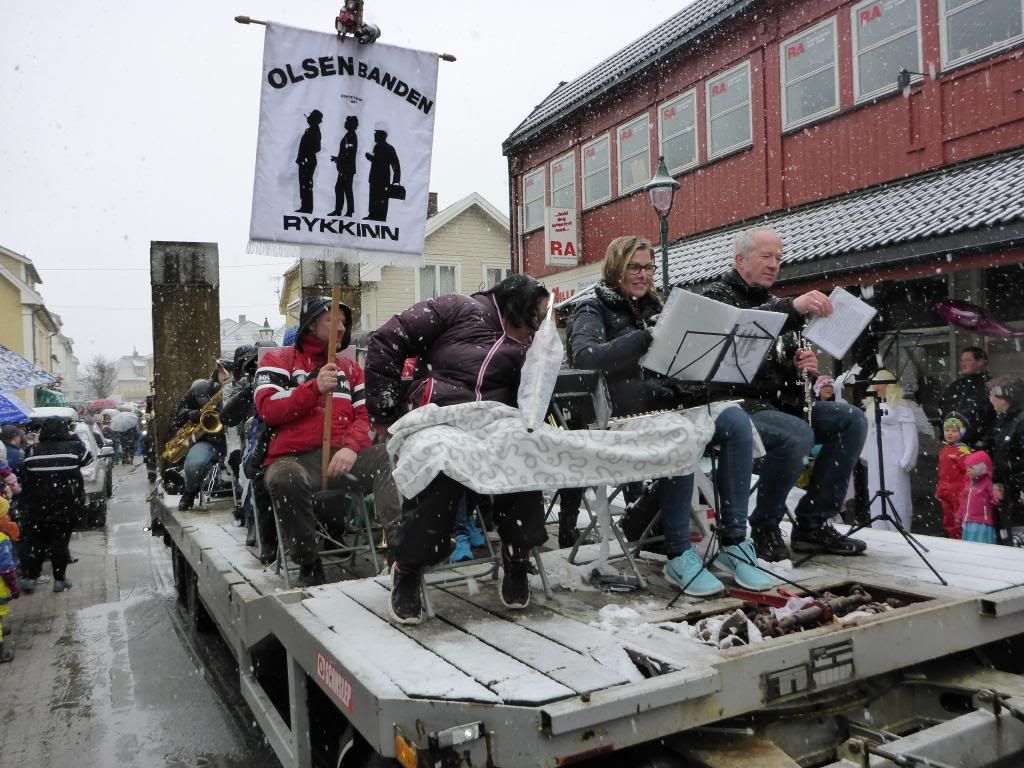 Some dressed up as beer bottles, note empty beer case, asume full fake bottles.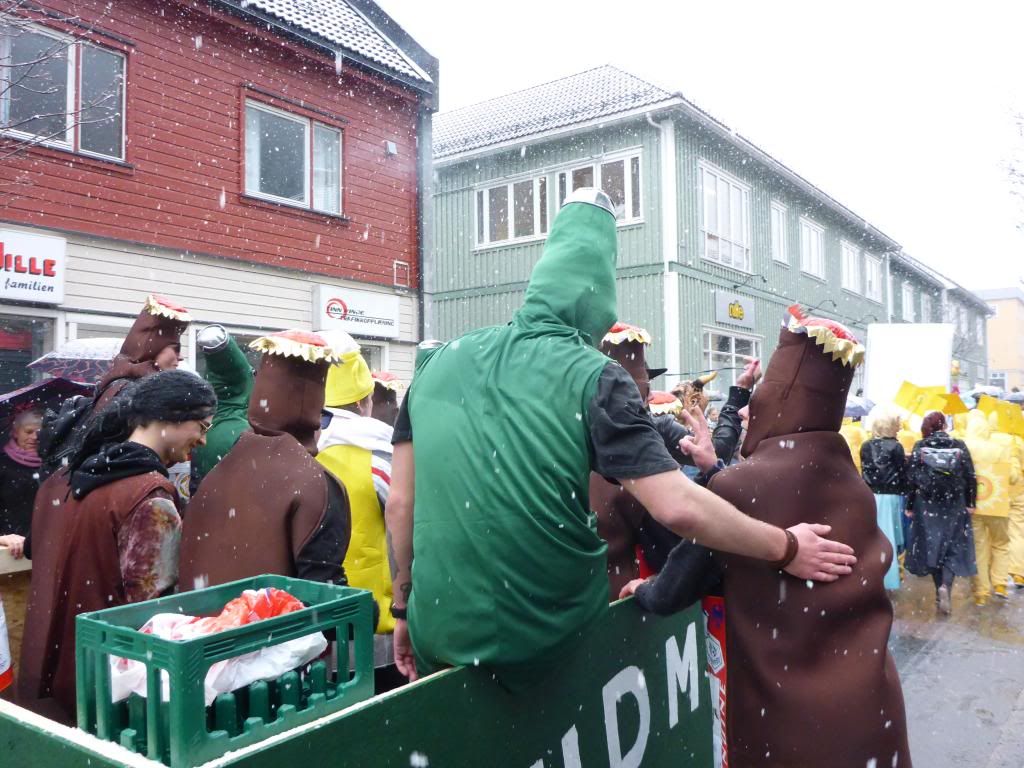 Cold? What do you mean, cold?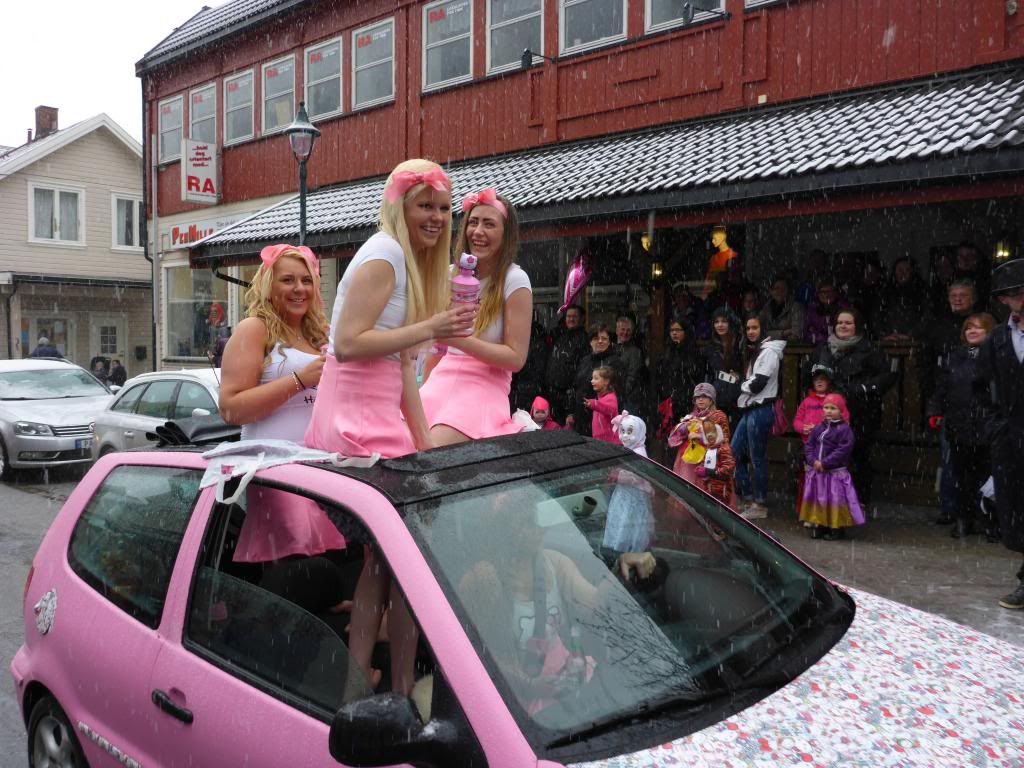 And some Americana for our brethren across the pond.
Per